Aerial yoga uses a silk hammock to allow students to perform postures that they may not be able to attempt on the yoga mat.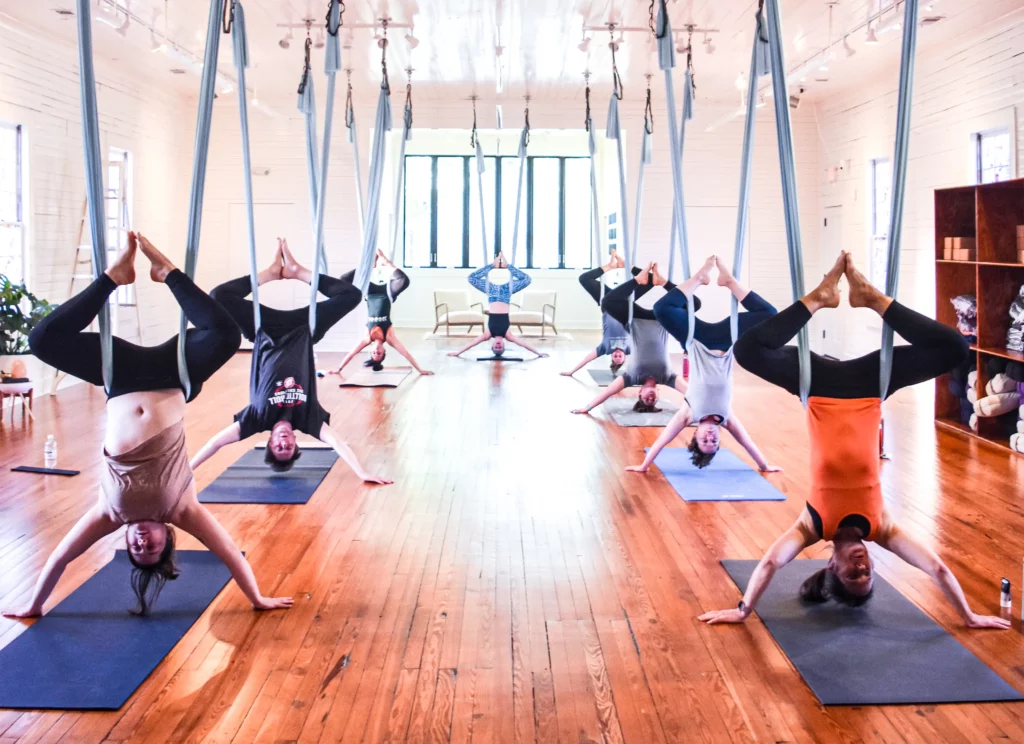 Anyone can practice aerial yoga
Aerial yoga is beneficial for students who spend a long time sitting, or who have back pain. It has particular benefits for strengthening and stretching the whole body, decompressing the spine, improving circulation, boosting digestion and lifting one's mood. Aerial strengthens the core, arms, and lower body.
We offer the following aerial yoga classes
A 45-minute introductory course where we will talk about the aerial hammock, answer any questions students may have, and try a few beginners postures focusing on proper alignment. This class is not required before taking Aerial Yoga (Level 1), it is for those who may be a little nervous or want to learn more. This will be a very interactive class; students will never be required to try anything they don't feel comfortable with.
Aerial Yoga is a combination of traditional yoga poses done on the floor and postures practiced using a silk hammock. It helps to deepen postures and range of motion. This class is an all levels class and is great for beginners. Class will start with a warm up from head to toe, making sure you feel safe and confident. This class will consist of instructions on how to use your silk safely and trust yourself. Class will include aerial yoga flows, individual poses, inversions and suspensions.
This class is a step up from the traditional "Aerial Yoga" class. We will work on going deeper into the postures we learned in Level 1, increasing flexibility, strength, and trust. The yoga flows will be longer, working to build mobility and strength within the silk.
Level: Intermediate to Advanced. This class focuses on strength and conditioning to tackle more advanced tricks. More complex strength poses will be introduced. These poses will require core and arm strength, therefore you must take at least 5 lower-level aerial classes beforehand.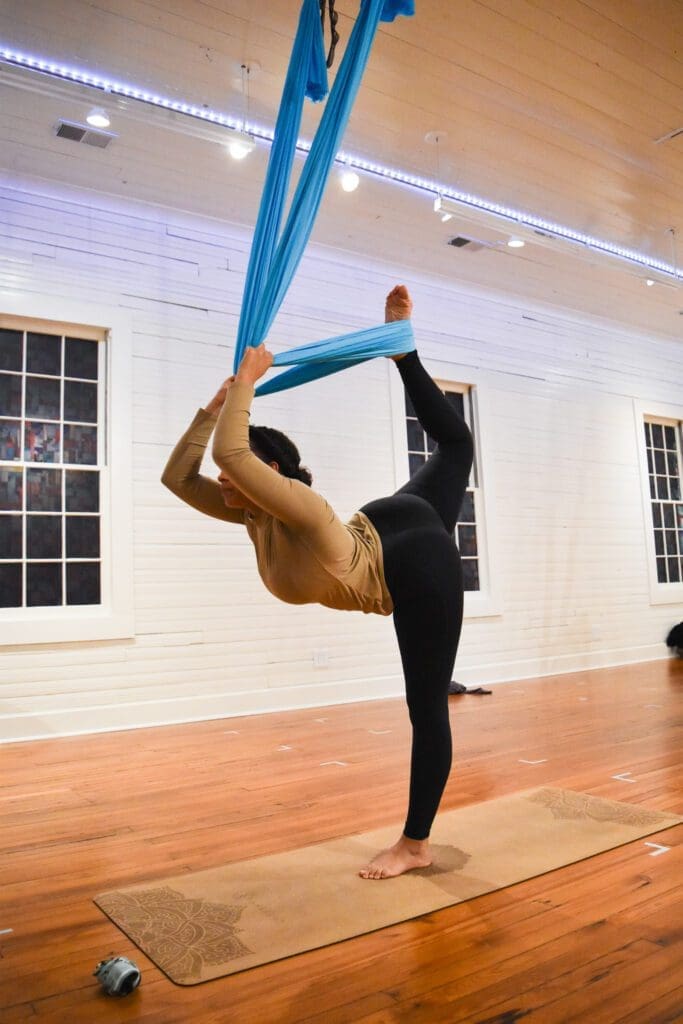 Frequently Asked Questions
There is no wrong question to ask.
 Below you'll find a list of frequently asked questions for aerial yoga at Light on Yoga Fitness.