"I want to do yoga, but I don't know where to start!"
Starting a yoga practice can seem daunting. What if I do it wrong? Do I need a mat? What's about my injury? These are all valid questions and concerns, read our FAQ for answers.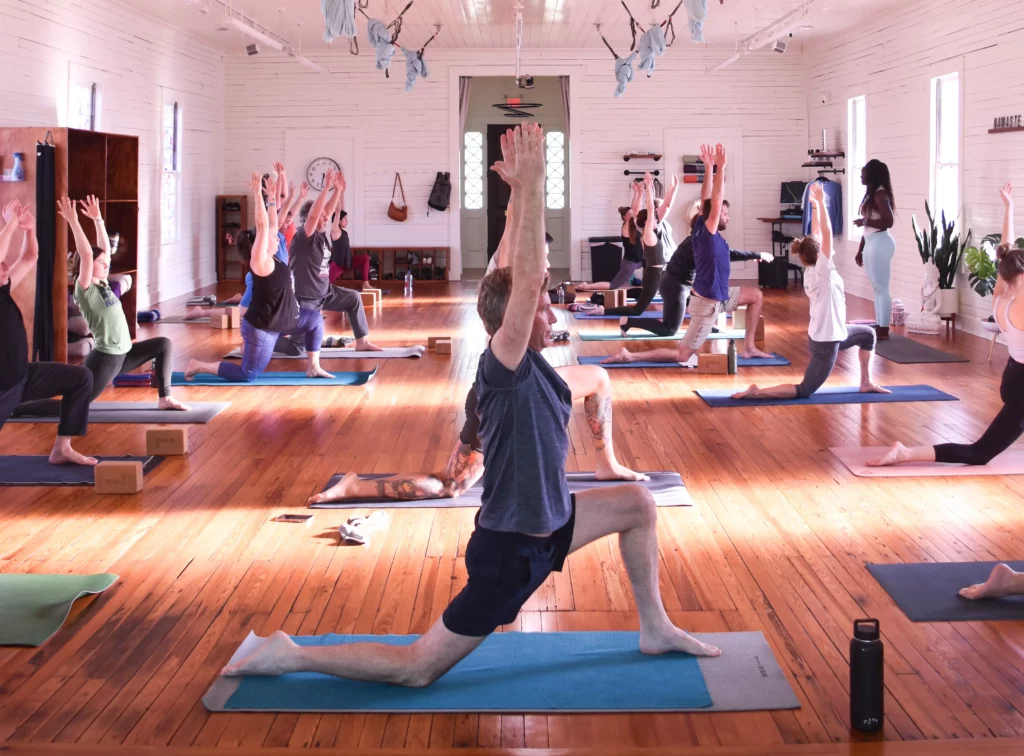 Frequently Asked Questions
There is no wrong question to ask.
 Below you'll find a list of helpful information for you as you start your journey of yoga and a list of frequently asked questions.
Yoga has a plethora of benefits.
A regular yoga practice offers physical, mental, and emotional benefits to those who adopt a regular practice. Light on Yoga Fitness offers a range of styles and types of yoga, and each of them have their own benefits. Some common benefits of practicing any type of yoga regularly can include:
Improved Flexibility
Improved Focus
Increased Muscle Strength
Increased Heart Rate Variation
Decreased Blood Pressure
Decreased Anxiety/Depression
Increased Blood Circulation
No matter what type of yoga you choose to practice, we believe the following suggestions will ensure you have the best experience possible on your mat.
You don't need prior experience. You don't need perfect form. You only need a desire to show up to your mat and try your best.
Listen to your body. Our instructors at Light On Fitness will guide you through each class, but you will be your best guide. 
Let your breath guide you. It may seem awkward at first, but then again, most things are the first time we try things.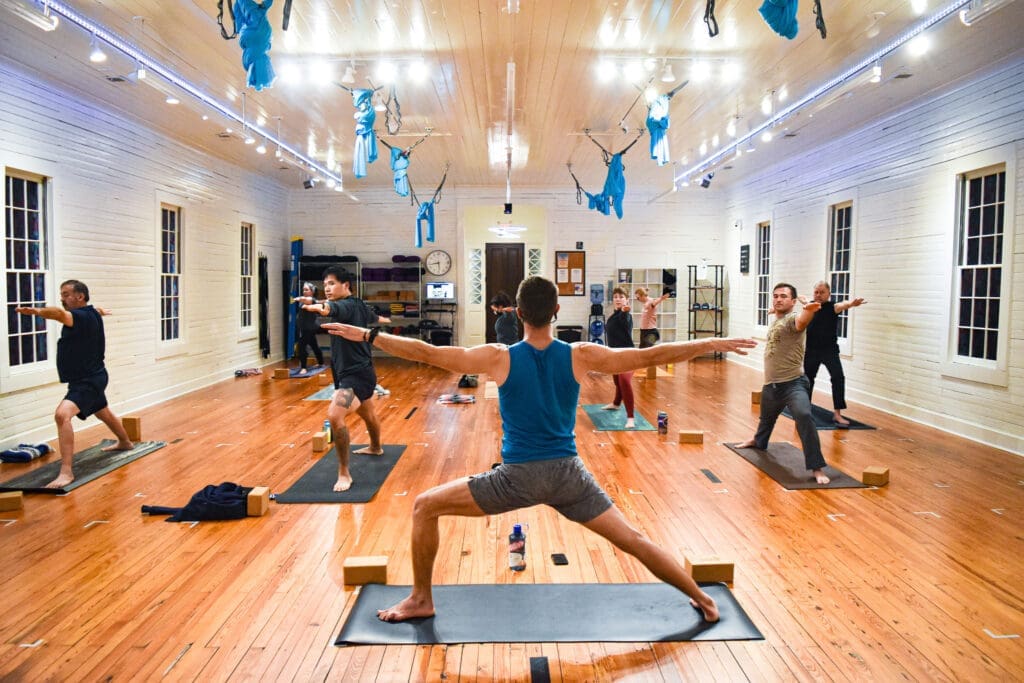 On Fridays, we offer a weekly FREE class for you to try!
Perhaps you are more adventurous and want to give Aerial Yoga a try? We've got you covered. Multiple times per week, we host Aerial Yoga classes structured for those who want to experience the freedom and safety our silks have to offer.
Yoga is not just for the flexible. It is for the willing.
For more of a physical practice (or workout), students can choose any of our Vinyasa Style or Yoga Flow classes. These are more movement-based classes that improve strength, flexibility and coordination.