Come Flow and Fly with us!
Are you looking for a fun activity for your friends, family or coworkers? We've got you covered. Book our entire studio for your own private aerial yoga lesson!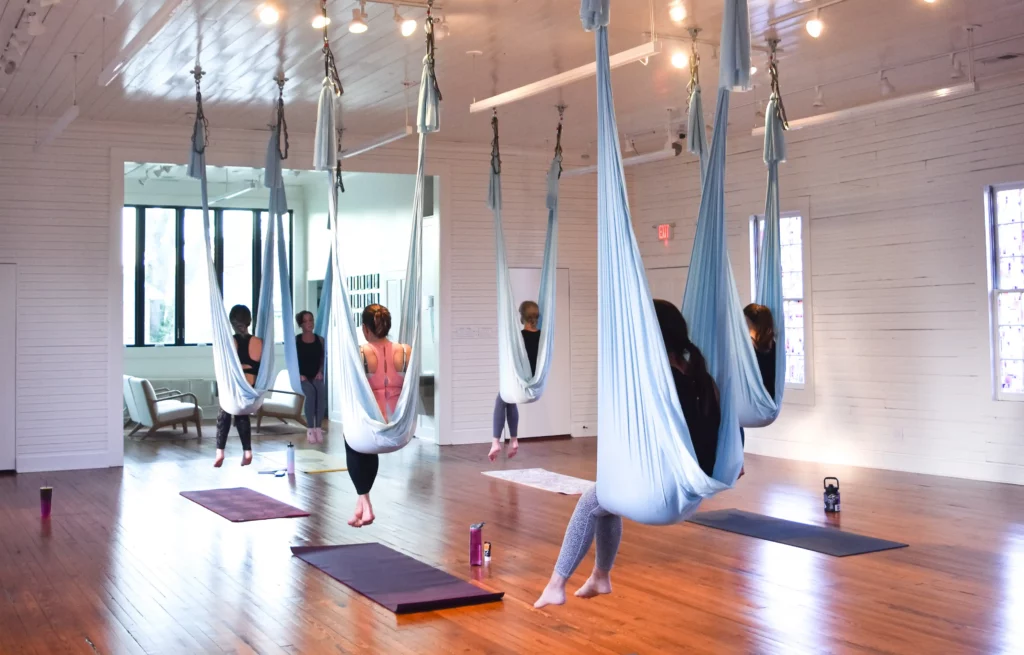 A Great Experience for Anyone!
Private Aerial Parties are a fantastic way for everyone to experience the support of the silk in our yoga studio.
Aerial Yoga is a combination of traditional yoga poses done on the floor and postures practiced using a silk trapeze suspended at the waist. It helps you deepen your postures and range of motion. All levels (including beginners!) are welcome to attend private parties.
Attendees do not need to bring anything with them, although they are welcome to bring their own yoga mat if they have one. We have mats in the studio to borrow if needed.
Private Aerial Yoga
All Levels Welcome to Attend

Includes Aerial Silk & Yoga Mat