We are dedicated to helping our community grow.
The Light On Family is led by a talented group of instructors and caring individuals.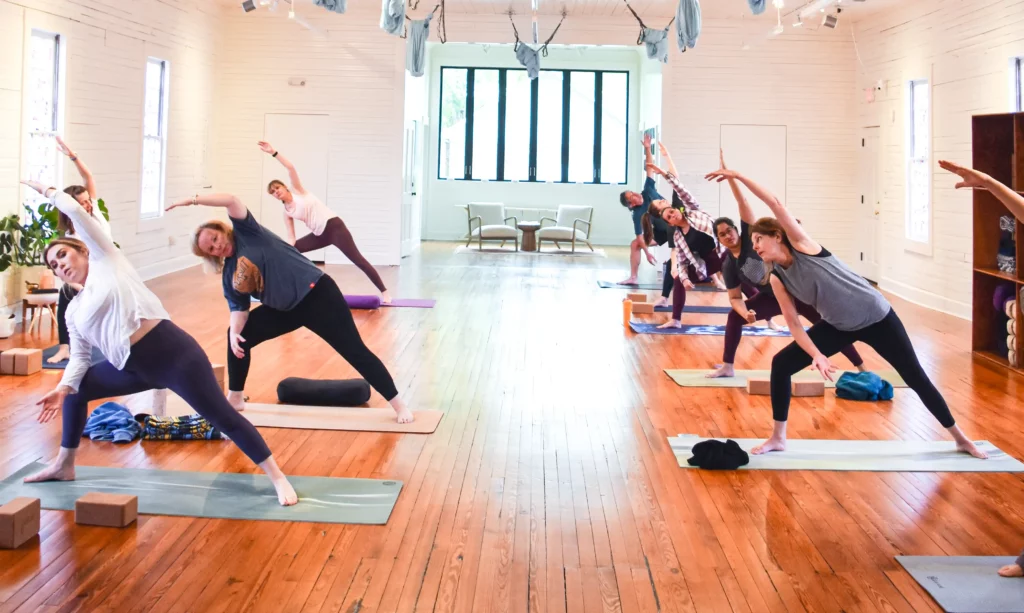 Are you interested in teaching at Light on Yoga Fitness?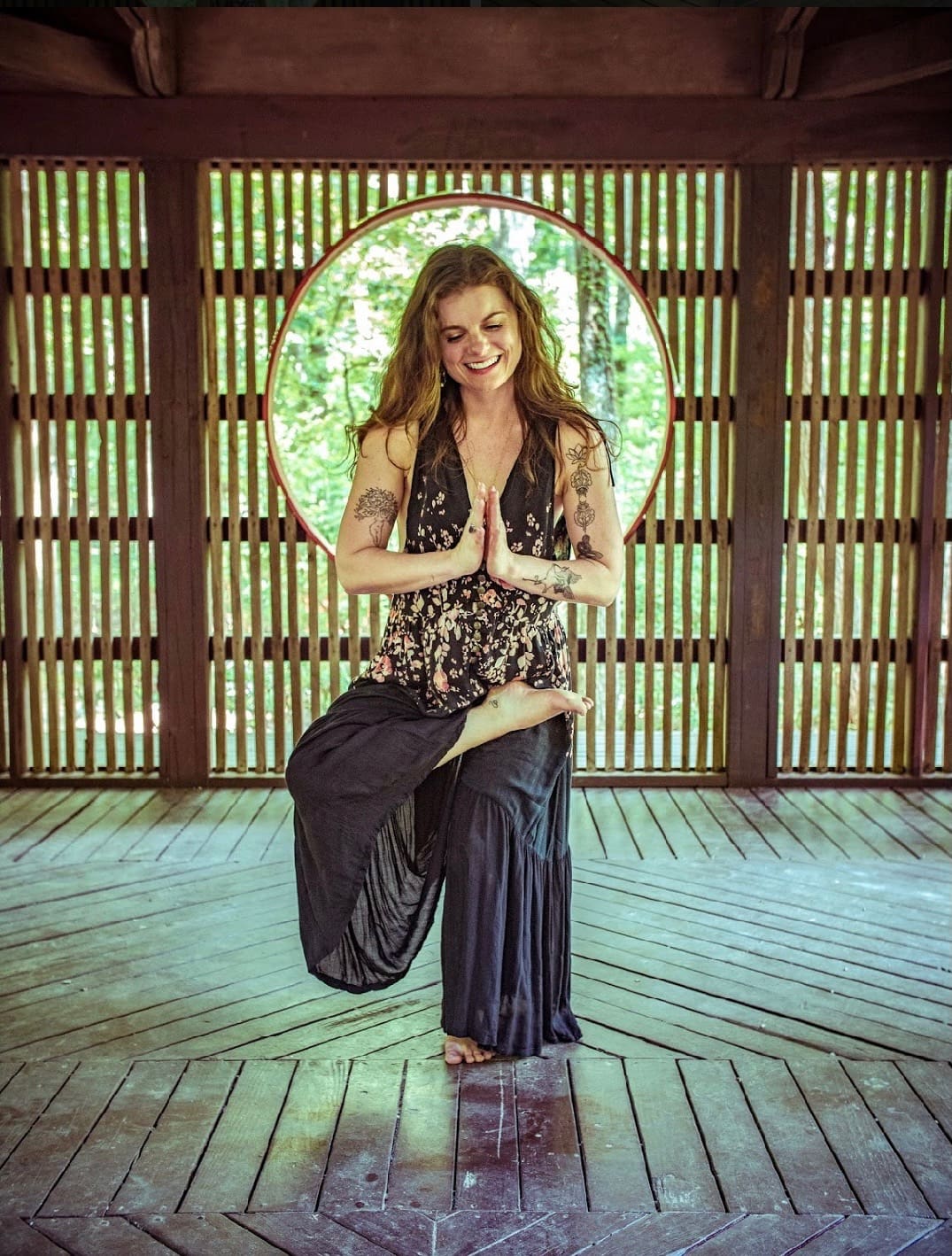 Alex Taylor
Alex is a 200hr-RYT with Yoga Alliance. She has been practicing yoga for 10 years and finally became an instructor herself in 2020. She believes yoga is a state of being and involves so much more than practicing on the mat. She enjoys leading a holistic lifestyle and is currently obtaining her Practitioner's License in Ayurveda, the healing modality dating from ancient India. Yoga is a foundational element to the study and she enjoys incorporating them together. Her classes range from simple flows to her favorite, Vinyasa style, where we move with the breath.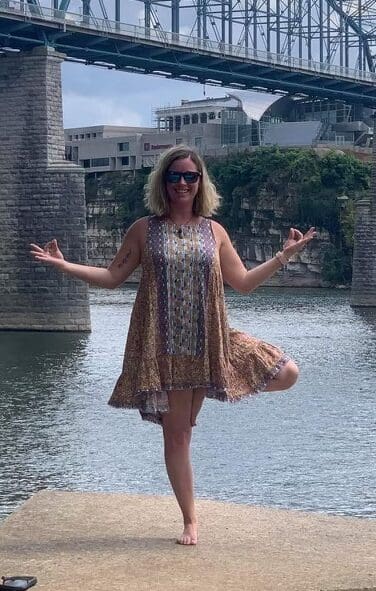 Annie Howell
Annie Howell completed her 200hr Training in February 2021 with Yoga Dharma under the instruction of Suzanne Newton. In May 2020, she completed a certification in Y12SR- Yoga of 12 Step Recovery. A counselor by trade and person in long term recovery, Annie has been offering Y12SR meetings to the Huntsville community since May 2021 at Light On.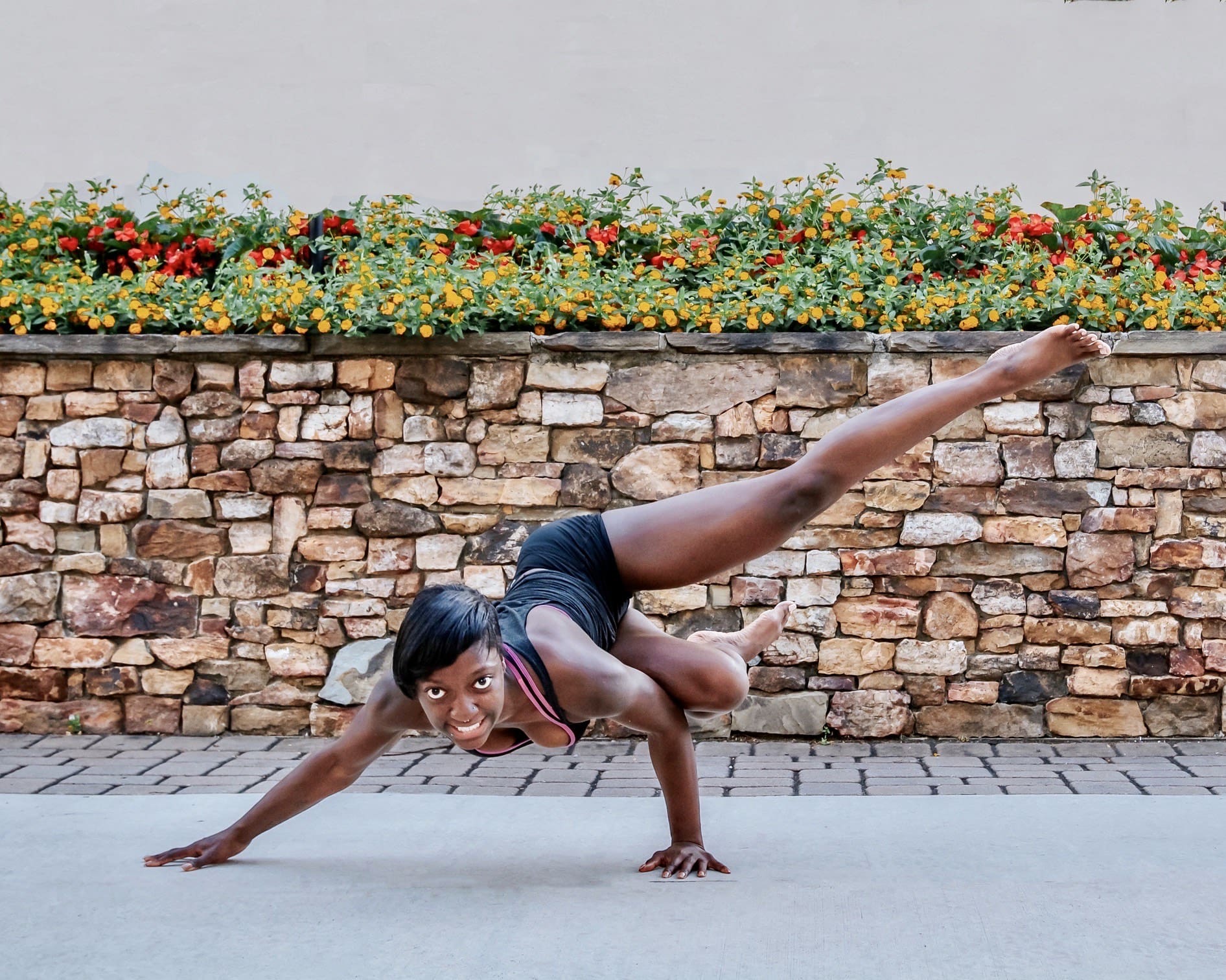 Briana Randall
A 300hr RYT with over 2000 teaching hours, Briana found the practice of yoga after the death of her high school sweetheart. She completed her initial training in 2016 under Rosalyn Nix at Active Sol Yoga in Atlanta, GA and has been teaching full time ever since! Her classes combine powerful, dynamic flows and energizing breathing techniques to create an experience that leaves students feeling energized and empowered. Off the mat, she continues her work as a personal trainer and kickboxing instructor, encouraging every individual she encounters to embrace their best selves.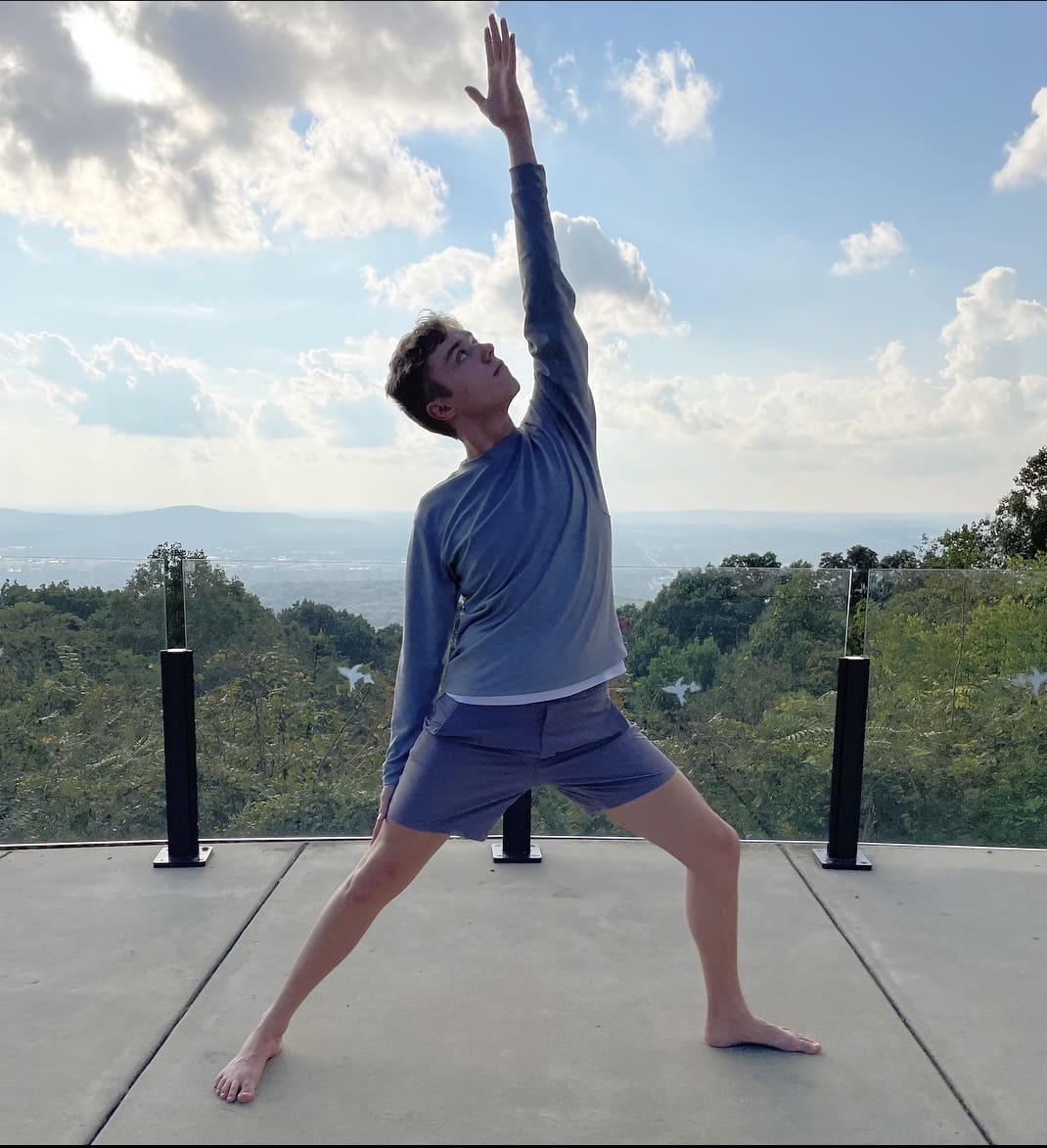 Connor Humphrey
Connor is a 500hr RYT and NASM Certified Personal Trainer. He takes a fun, mindful, and loving trauma-sensitive approach to teaching yoga and aerial. His classes offer a unique approach to yoga. Connor offers different forms of strength, mobility, and balance. He acknowledges that every person's body is different, so students always have the option to do what they feel is best for themselves. Connor has also completed his 140hr Trauma Sensitive certification, multiple aerial trainings, and continuing education courses. He has studied different forms of yoga including Baptiste, Vinyasa, Restorative, and Yoga Therapy.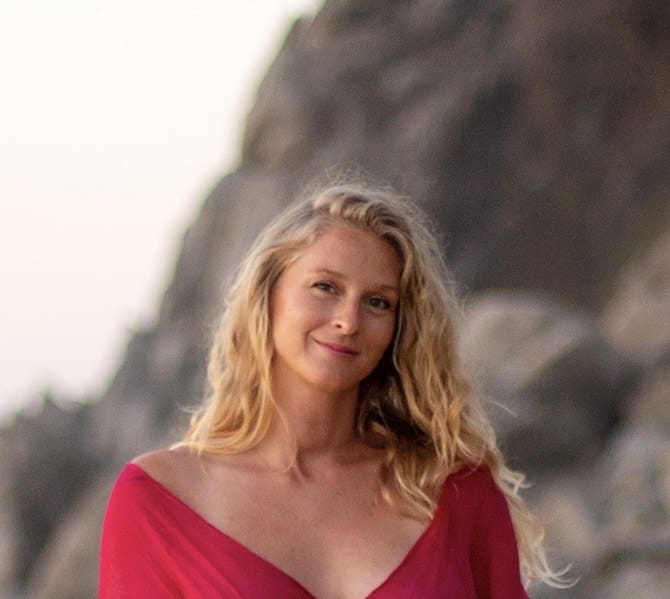 Corinne Turner
Corinne moved back to Huntsville in fall 2021, she was living in Colorado teaching yoga and aerial yoga. Occasionally you could find her performing circus arts. Corinne began practicing yoga in 2016 and in 2017 received her 200 RYT with Leisha Knight and Nepali based Yoga Trekking International School. She is certified in prana vinyasa and aerial yoga (50hrs). She has adapted her own style of teaching focused on the breath and fundamentals. Corinne's warm personality makes you feel comfortable in her classes and her goal is to make students feel empowered.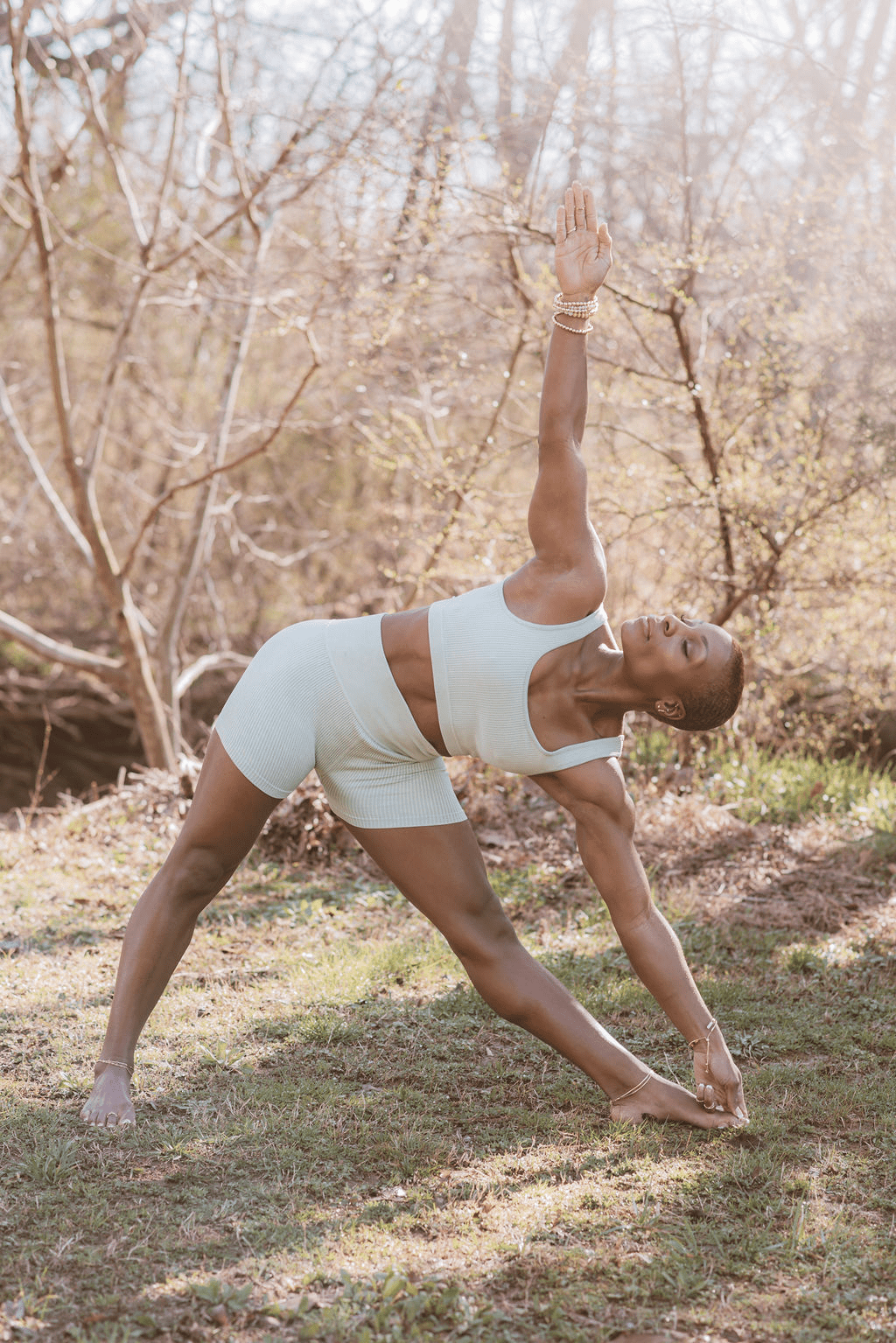 Crystal Hawkins
Crystal is originally from Dallas,Texas! She is married with two kids! Crystal love all things fitness and nutrition! She has been a personal trainer for 17 years. Crystal discovered yoga in 2018 and fell in love. She is now a 200-hr RYT! Her passion is Ashtanga yoga! She loves Ashtanga because It's a balanced practice. There isn't a single part of my body that ever feels left out of this practice.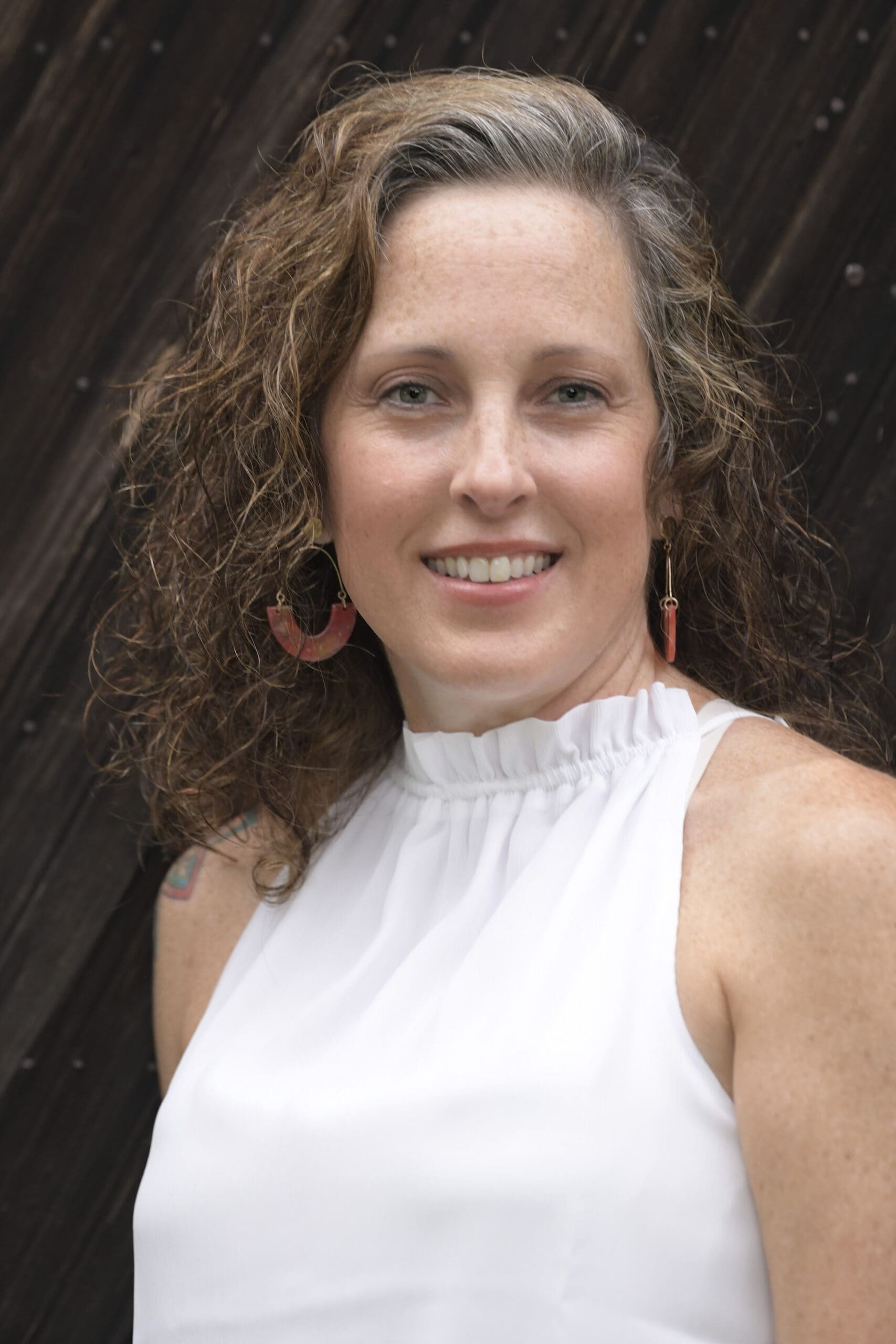 Dana Hampson
Dana is a 200 RYT and is registered with Yoga Alliance. She is currently working towards her 500 hour RYT. She loves helping people discover the many mental, physical and emotional benefits of a yoga practice and believes that yoga is for everybody. Dana is a licensed counselor and she and her husband own The Balanced Life, a counseling practice in Madison, AL. In addition to teaching yoga, Dana enjoys reading, kayaking, going to the gym, traveling and spending time with her family.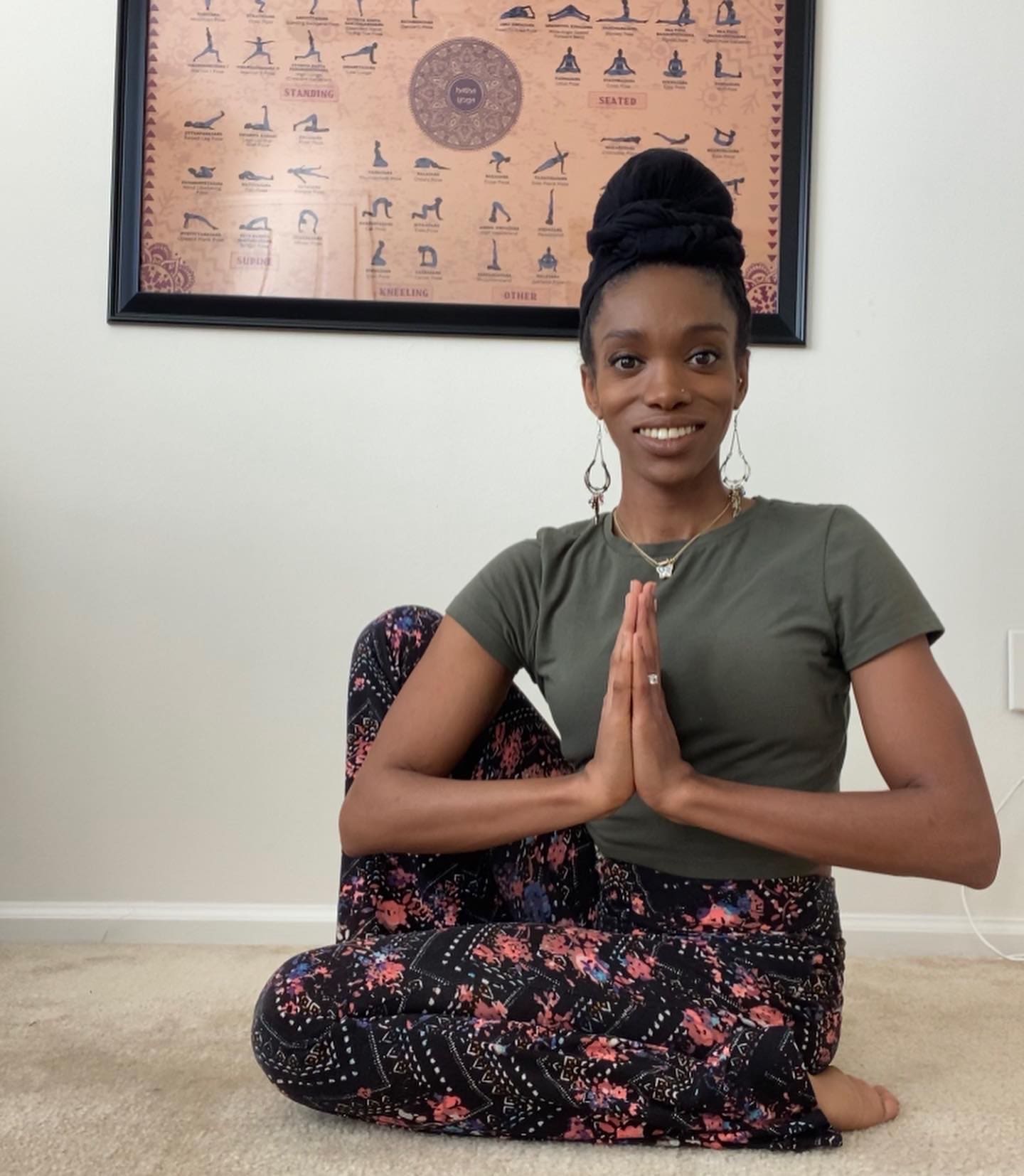 Erika Bartlett
Erika is a 200 HR certified yoga instructor. Shehave been practicing yoga since 2011 and have been teaching since 2018. She loves to practice yoga, breathing techniques, meditation and overall mindfulness. Erika is a slow and gentle yoga teacher that likes to focus on the foundation of poses in order to build upon. She believes that yoga is about combining mind, body and spirit to have a complete and present experience. She loves sharing yoga and all of its benefits.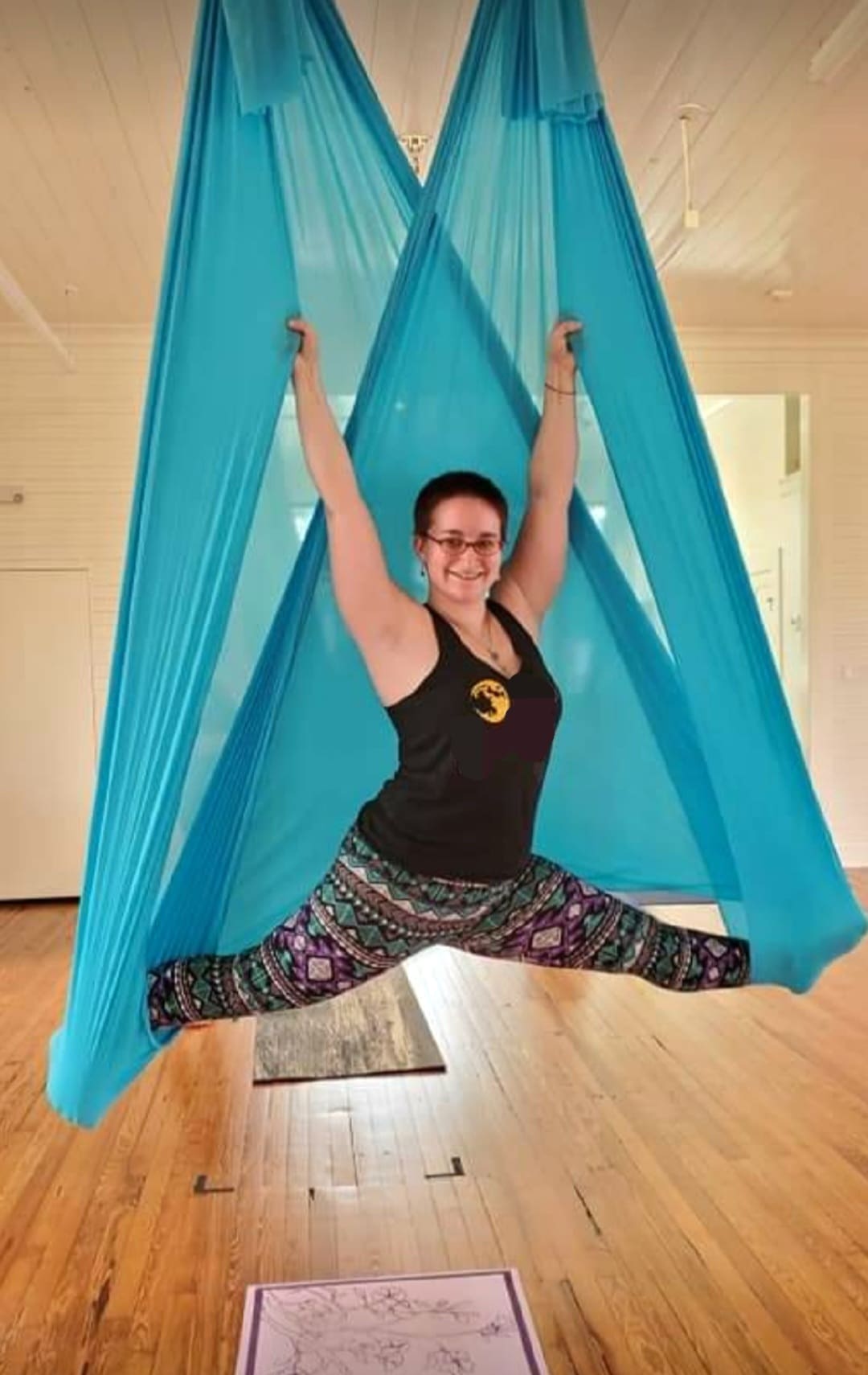 Erin Rand
Erin Rand completed her 200 HR training in Febuary 2020 at YogaFly studio in Auburn, AL. She combines her over 10 years of experience working in physical therapy to make yoga accessible to all levels, body types, and ages focusing around synchronized breath with vinyasa movement. Her practices emphasize the power of the mind body connection on the yoga mat as well as in every day life.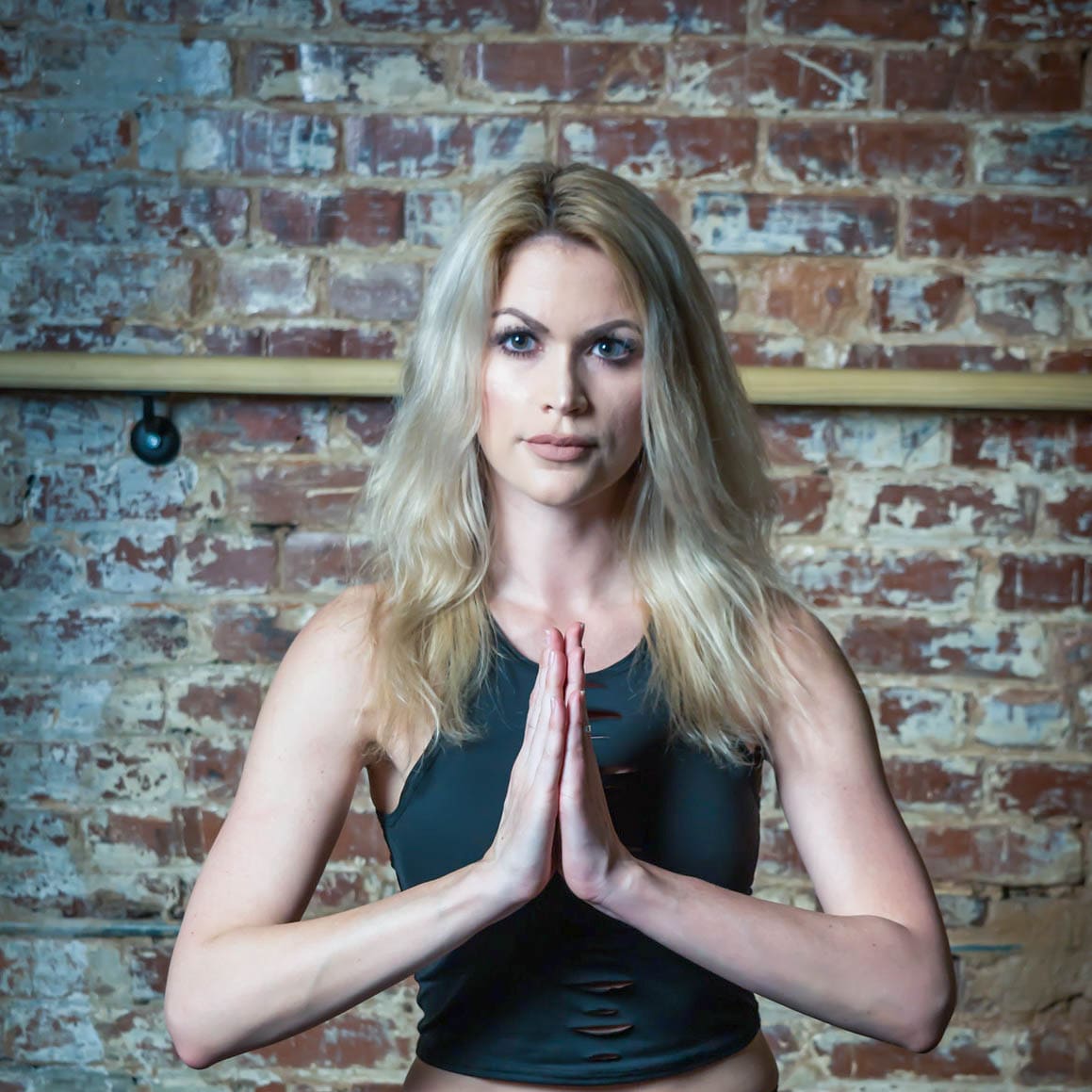 Hannah Sledd
Hannah believes in the power of movement to heal the body, mind, and spirit. She has a background in ballet, which led her to step onto her yoga mat 10 years ago. After falling in love she decided to pursue her 200hr Yoga Teacher Certification from Core Power Yoga in Atlanta. Her practices always bring a sense of playfulness into them. She is well skilled in teaching any type of practice, but her favorite is a traditional power flow!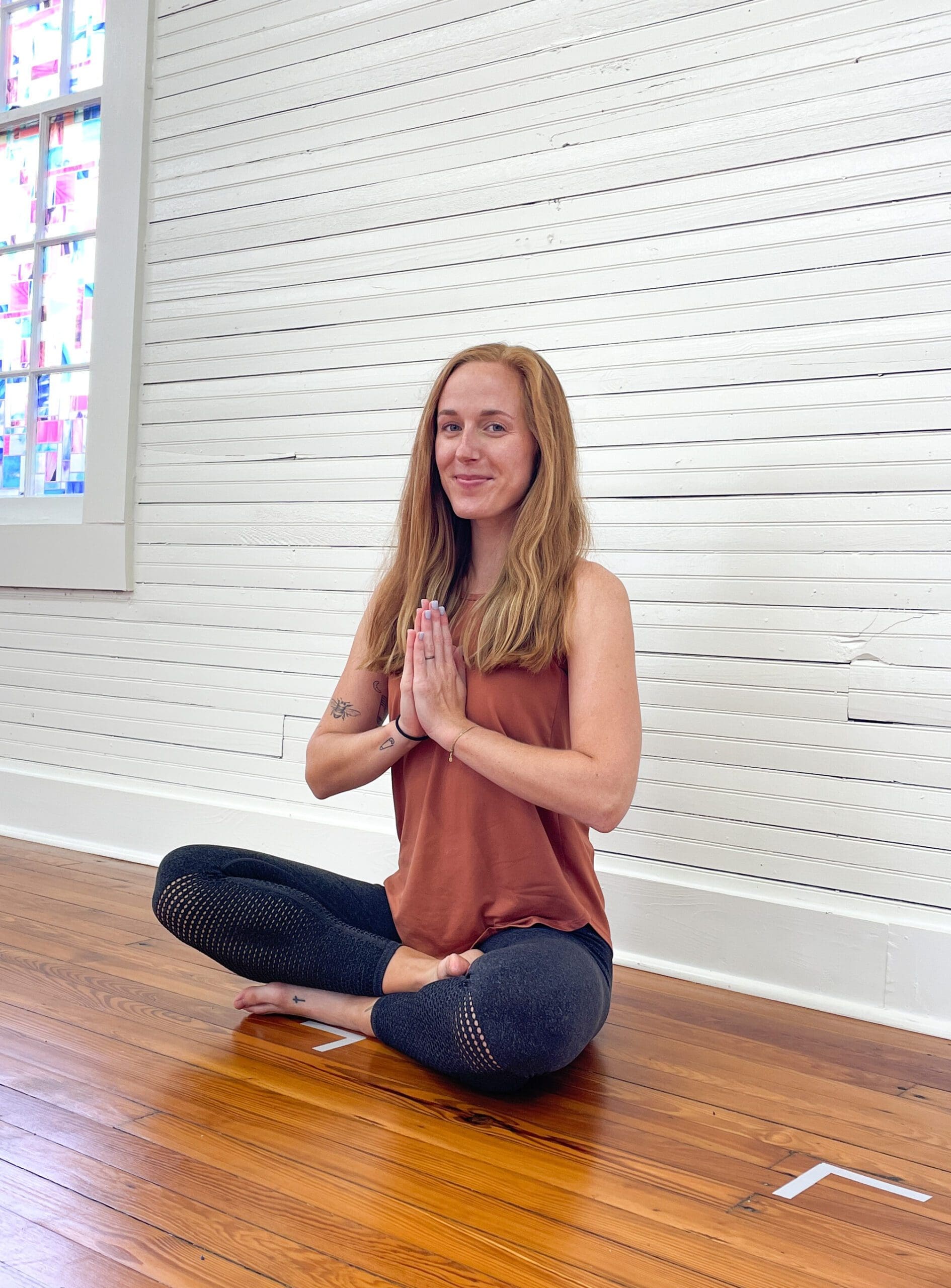 Hannah Conner
Hannah is a 200hr-RYT with Yoga Alliance. She began practicing yoga in 2010 and completed her teacher training in Costa Rica in 2017. She has been leading creative and energetic adult and kids classes ever since! Her goal is to share yoga and mindfulness with people of all ages and ability levels.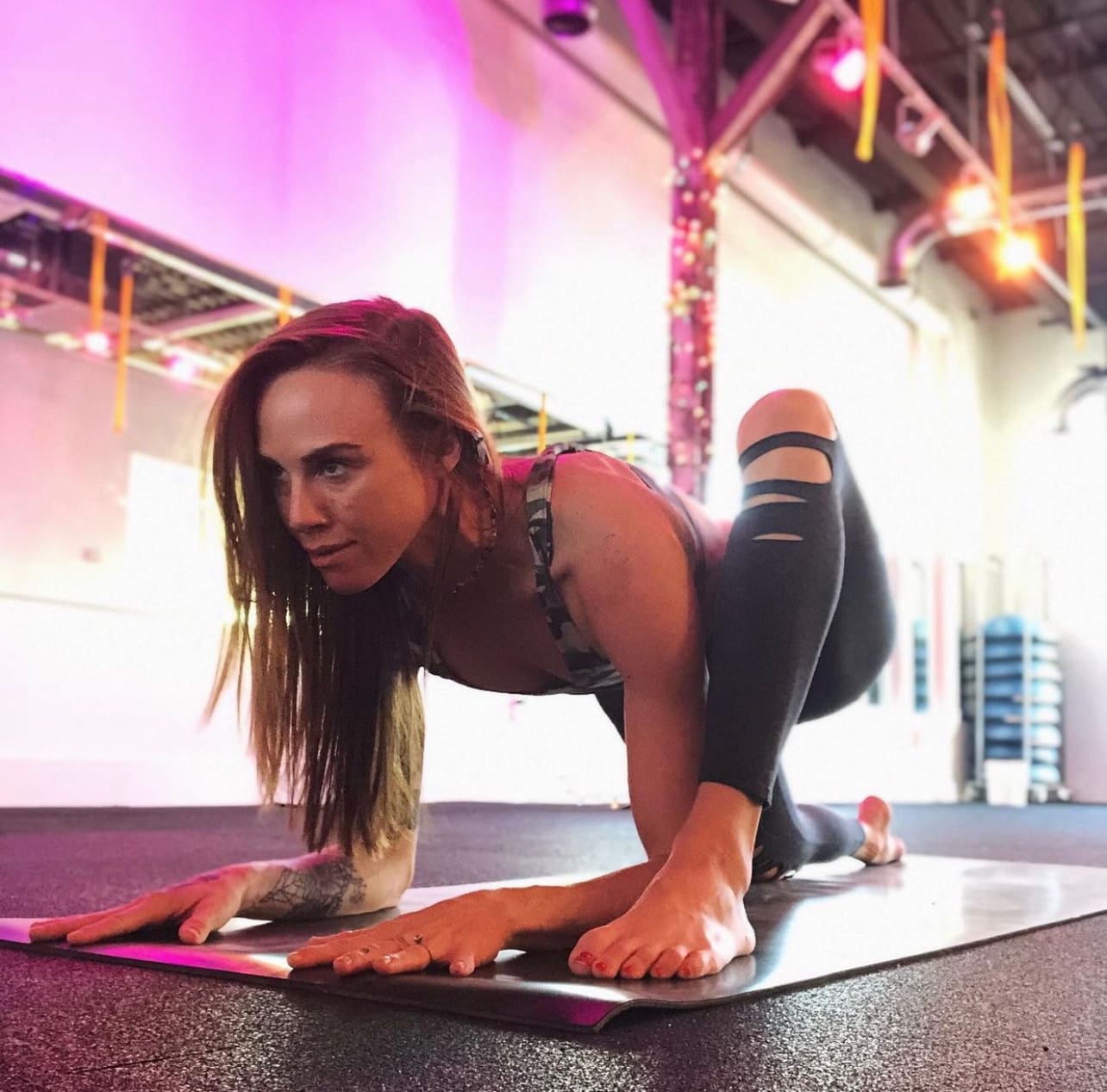 Heather Murphy
Heather Murphy is 200hr RYT, with over 500 hrs of yoga teacher training. Her classes are upbeat and athletic, with a focus on building up endorphins to benefit the mind, body and soul. She loves a fun and creative yoga sequence to challenge the body and mind!
Jane Ringbloom
Jane is a YA 500 hr YTT instructor and e-200 hr YACEP (Yoga Alliance Continuing Education Provider) who has over 1550 hours of teaching experience. She has also earned her 140 hr Trauma Sensitive Yoga Training Certificate. Her goal is to bring peace into your practice and encourage you to create more space within to breathe, finding comfort where you are so you're able to move into each moment with ease. While every practice is unique, they all offer elements of strength, balance, and stretch. It is important to Jane that you allow yourself grace and honor your body. Take what you need from the practice, and leave the rest behind. Jane would be so honored to share space with you at Light-On.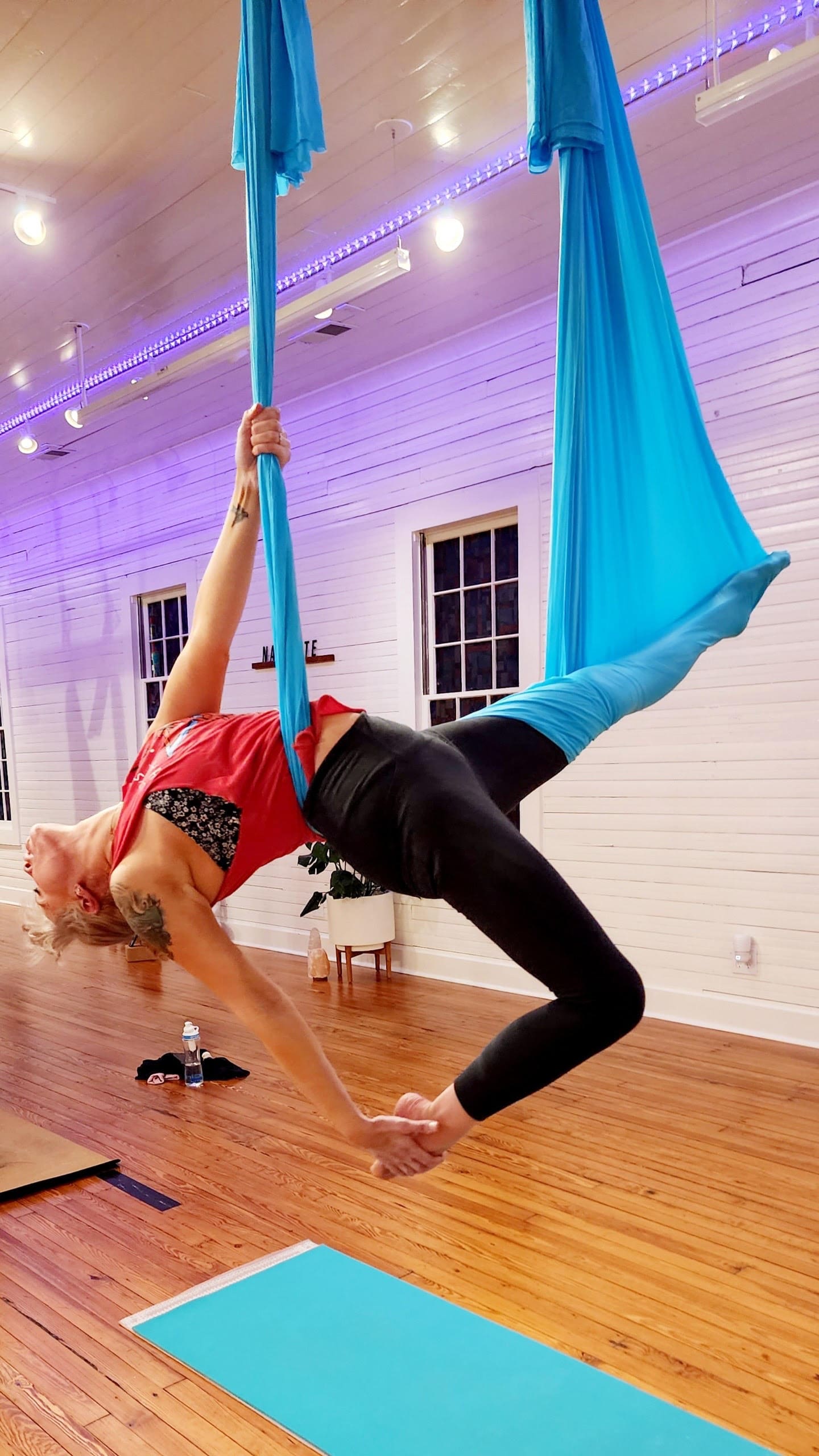 Jennifer Dennis
Jennifer is a native to Huntsville, who discovered Aerial Yoga at the suggestion of a friend. She became obsessed pretty quickly! When she isn't in the silks, Jennifer spends her time with her husband, kids, and cats dancing to 70's music. After years of being a student, she took the big step to become a 200hr RYT and complete Aerial Yoga training.
Katie Holderfield
Katie is a 200 E-RYT Vinyasa yoga teacher. She has been practicing since 2008 and teaching since 2013. She is currently working as a Physical Therapist Assistant where she integrates yoga into the therapy setting. Katie's classes fuse mindful alignment with vinyasa flow. The classes range from a chill slow flow to an advanced vinyasa class that will leave you sweating.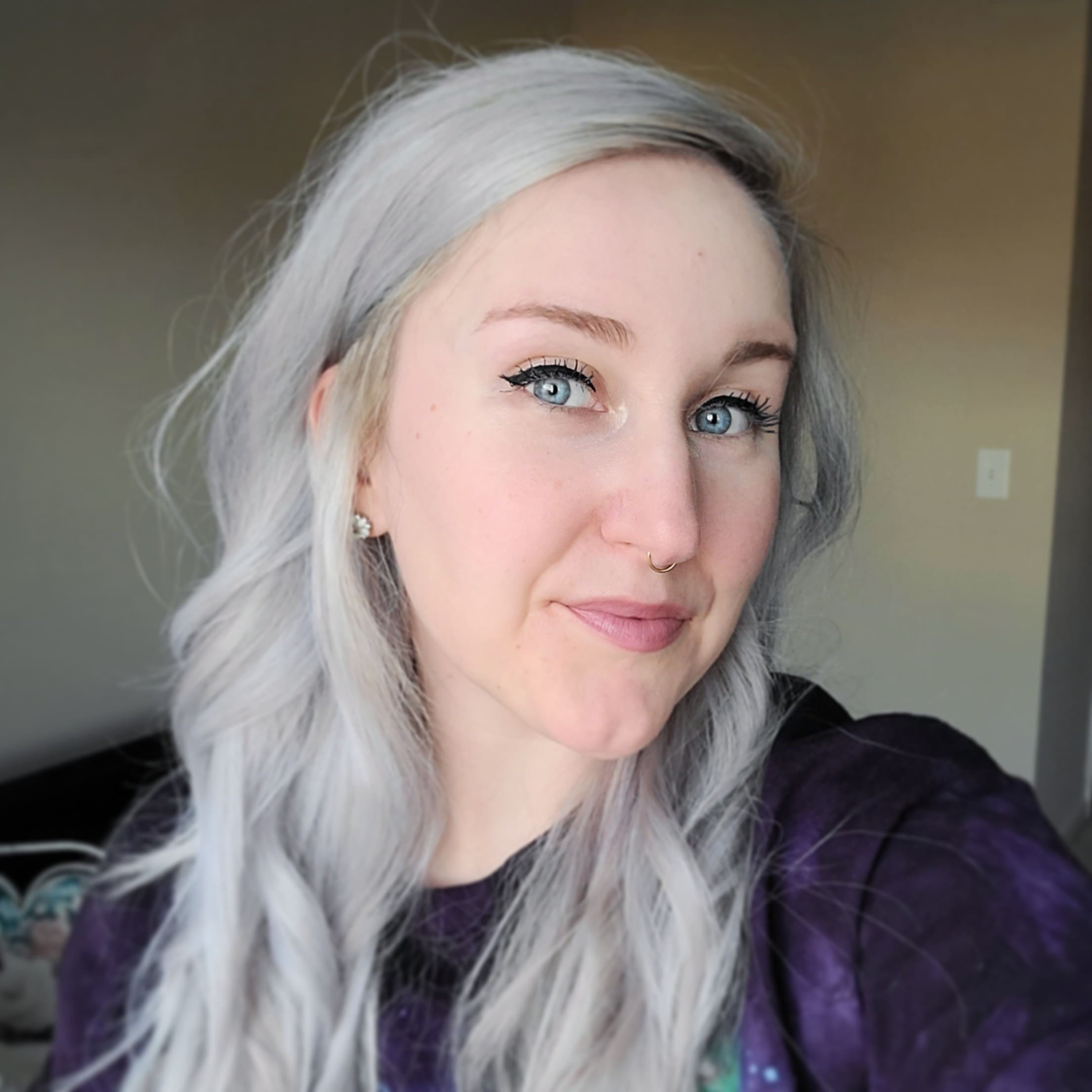 Kira O'Sullivan
With a passion for integrating the body, breath, and mind, Kira come to her yoga mat with an intention to harmonize these three. For some, that harmony comes from calming, stretchy practices, but for Kira and her classes they will focus on movements that build heat and strength. Don't be afraid of the word "power" or "strength" in front of the names of classes she teaches though! The strength and power come from within. All levels welcome. Kira completed her RYT 200 hour training in 2019 after realizing she wanted more of the history and mechanics of yoga since practicing off and on starting in 2009. In 2020, she completed her RYT 500 training, and Kira continues to train and learn more each day to keep each class fun and exciting!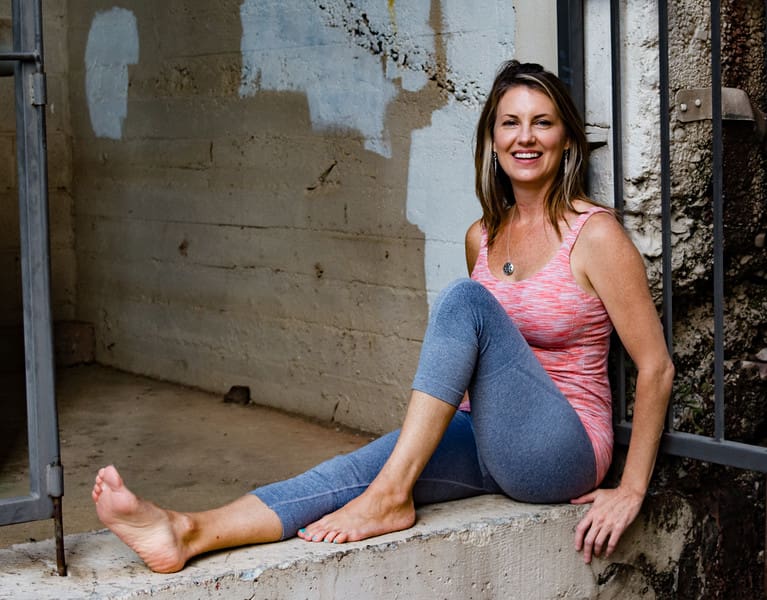 Leah Fox
Leah Fox is a 200 RYT certified yoga teacher. She graduated from Asheville Yoga Center's Therapeutic Yoga Teacher Training in 2012 and continues her training. She has been practicing since 2002. Currently, she is studying Ayurveda and Tantrik Philosophy. She enjoys teaching Restorative and Hatha Yoga. She is approachable, lighthearted, and always enthusiastic to share the benefits of yoga. Her classes include focusing on the breath, body awareness and weaving relaxation techniques into each sequence. She believes that yoga can help every individual cultivate a fuller and more joyful life off the mat and into the world.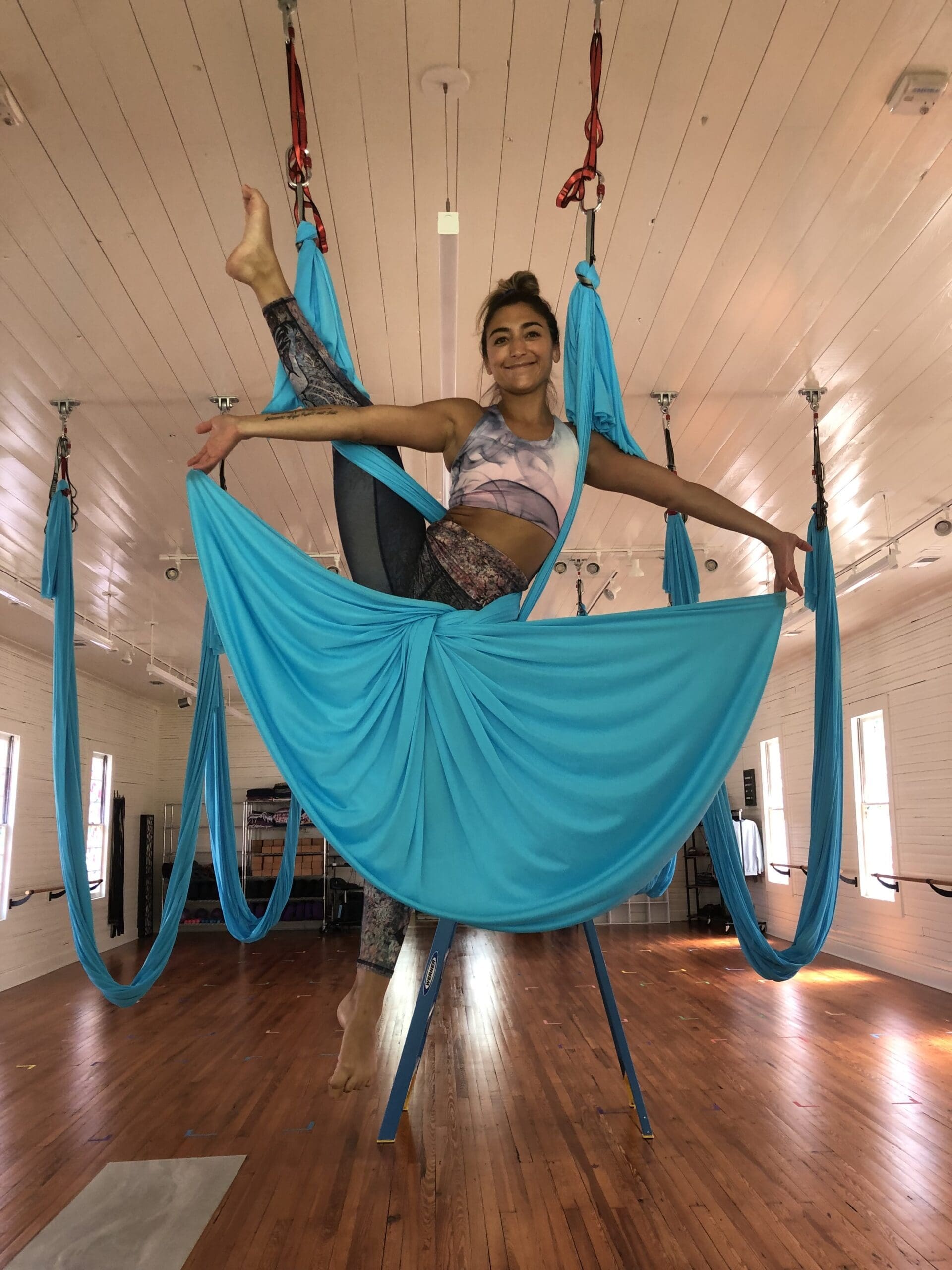 Leisha Barcsansky
Leisha has been teaching Aerial Skill with the studio for the past 4 years. She did Aerial training in Thailand, along with training in Lyra Hoop. She has been coaching Gymnastics, Trampoline, and Cheerleading for upwards of 14 years.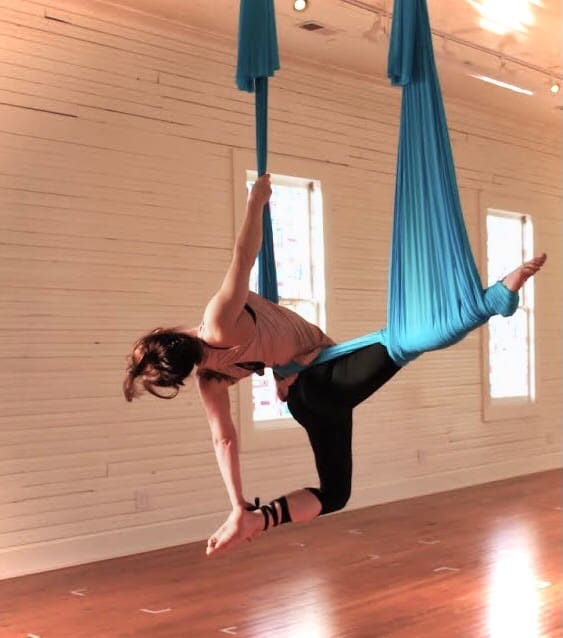 Lori Rhone
For some, being in the silks brings back childhood memories of climbing and swinging, and dancing. This is definitely the case for Lori who says she still feels like a kid when she practices. After falling in love with aerial yoga, she completed her 200-hour yoga teacher training, registered with Yoga Alliance, received her aerial teacher certificate through Light On Yoga Fitness, and is currently working through a 50-hour aerial yoga continuing education program. In her aerial yoga classes, she preserves the spirit of vinyasa yoga by pairing movement with breath through sequences of poses that use the silk as a prop to augment the yoga practice. The focus is on increasing flexibility, strength, and balance while inviting compassion, connection, playfulness, and adventure.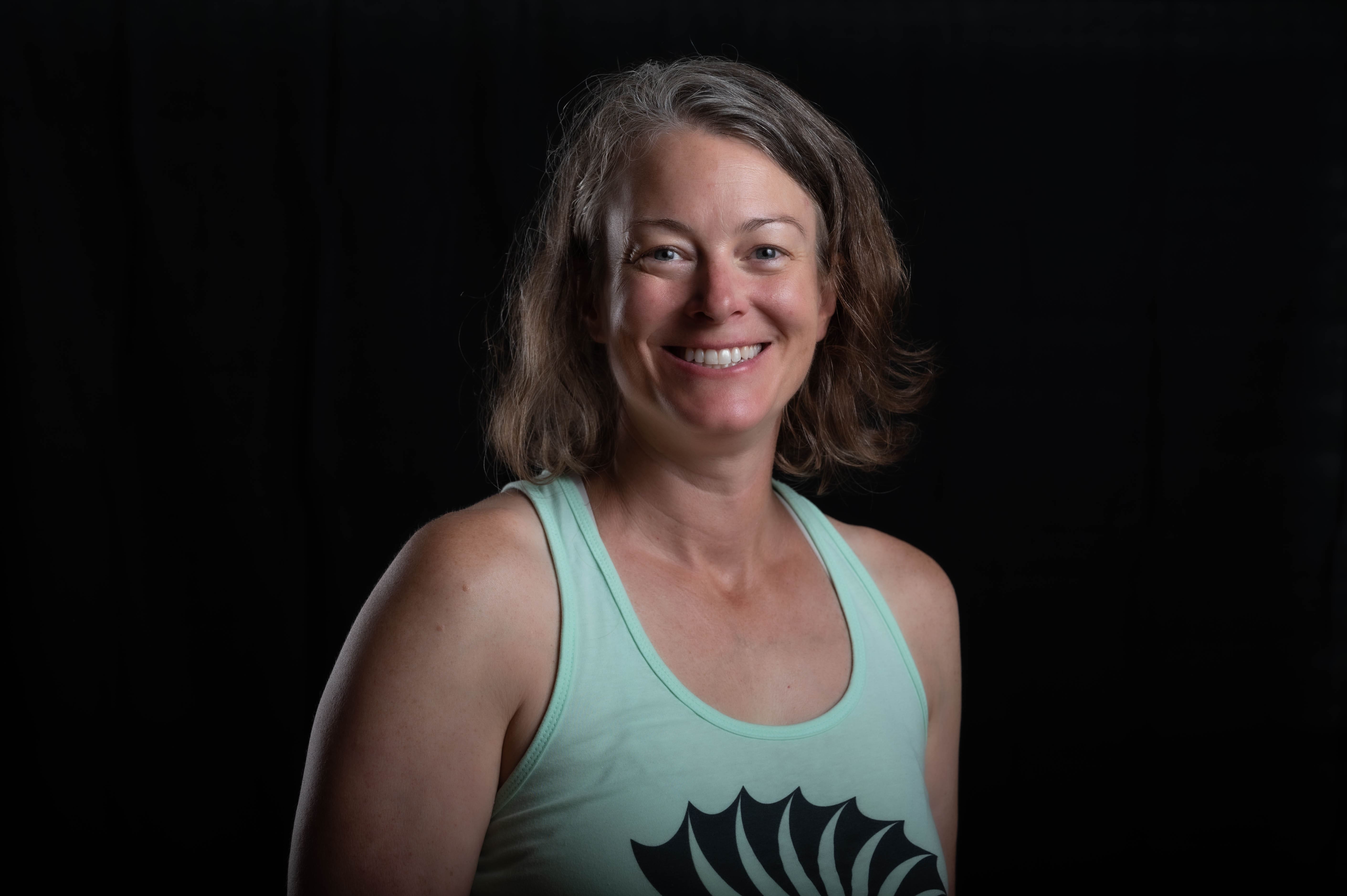 Pam Tejes
Pam's avid interest in health and wellness began as a biology student in college. She appreciates both the scientific and medical aspects of health as well as the practical implementation of sustainable practices that support physical, mental, and spiritual wellness at an individual level. Pam has completed over 500 hours of coursework compliant with Yoga Alliance guidelines with an emphasis on respect for tradition, appreciation for innovation, kinesiological precision (for safety and economy of movement), and the development of teaching skills that support each student's personal practice. She is also a member of the Iyengar Yoga National Association of the United States. She enjoys supporting students of all levels in discovering the joy of yoga and building a strong personal practice. Her teaching style focuses on body alignment but includes flow sequences. Pam's classes may challenge you, but her style is nurturing, patient, and friendly.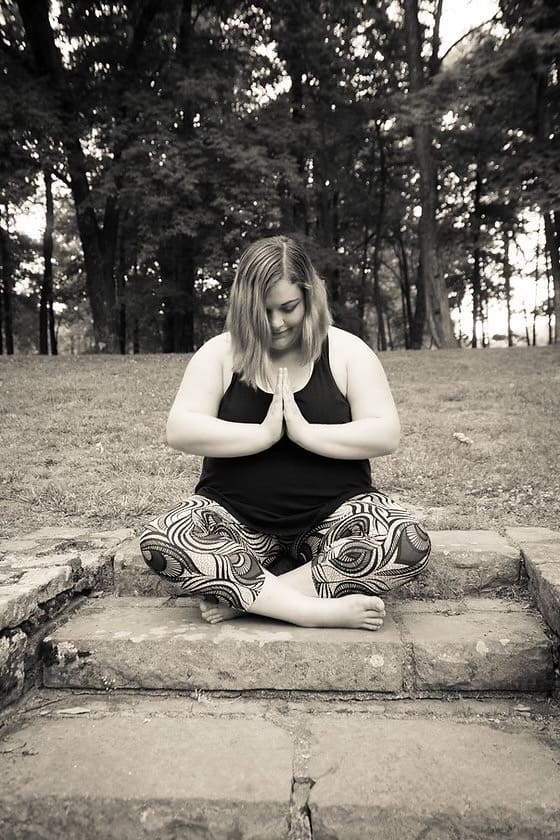 Rebekah Frank
Rebekah discovered yoga accidentally in a college elective class and has been practicing ever since! She love to teach a slower-paced class and provide options for every unique body in attendance. Rebekah is a RYT-500 certified and trained in a Krishnamacharya-based lineage. Her focus in continuing yoga education is primarily in trauma-informed yoga as well as yoga for larger bodies.